The Kings Park Seed Bank conserves seeds as an insurance against plant species extinction, as well as a resource for science and restoration.
Seed banking is an essential tool for the conservation of plant biodiversity. The collection and storage of seeds is the primary method of ex situ conservation – the storage of plant genetic diversity off site, away from the natural habitat. Seed banking serves to prevent plant species extinctions and to support the survival of plants in their natural habitat.
The Kings Park Seed Bank is located within the Biodiversity Conservation Centre in Kings Park and Botanic Garden. Seeds are stored for a range of purposes including for the conservation of Western Australia's flora, the management and restoration of the managed bushlands, the propagation of plants for display and education in the WA Botanic Garden, and for plant breeding and scientific research.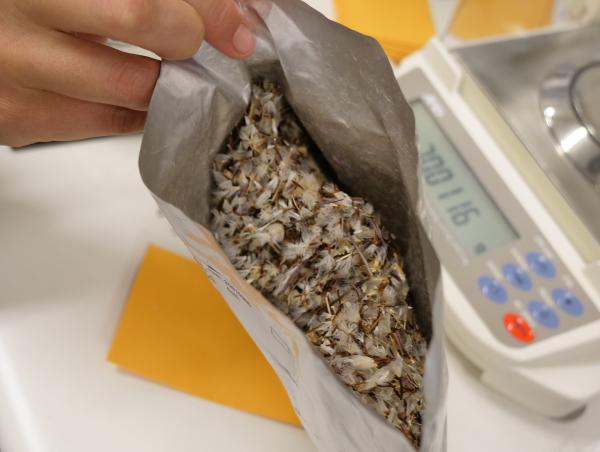 Seeds stored in the WA Seed Bank - such as these everlastings - are also used within Kings Park gardens.
Did you know?
Seeds have been collected and banked for more than 60 years at Kings Park! The first seeds were collected in the early 1960s to propagate plants for the establishment of the Western Australian Botanic Garden.
More than 13,000 collections of over 4,000 plant species are now stored in the Kings Park Seed Bank.
Seeds are sourced from throughout Western Australia and each field trip can last for days, or even weeks. Collecting plants from remote locations can even require a helicopter.
The process of seed banking
Each year a number of field trips are carefully planned with regards to the timing and location to source species of interest.
Once seeds are collected, they are returned to the Seed Bank for cleaning, verifying of their quantity and species identification, and accessioning into a database.
Prior to storage, seeds are carefully dried under controlled conditions. Most seeds are then stored in a walk-in freezer room at -18 ˚C. Some seeds are also stored in liquid nitrogen (cryostorage) at -196 ˚C.
Seed germination and viability testing is conducted to monitor the collections and to provide information regarding the propagation and use of the seeds for conservation or other activities.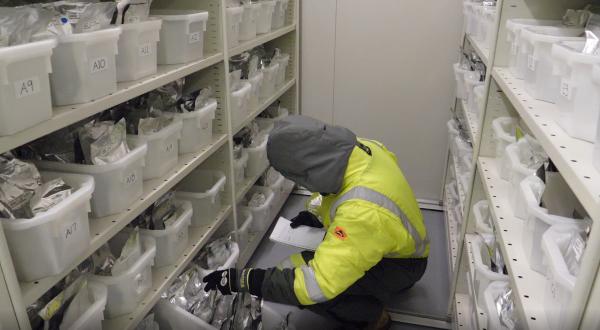 Scientists and horticulturists entering the freezer must wear special protective equipment due to the extreme cold.
Seed banking partnerships
Seed banking is conducted in a coordinated and collaborative manner with other botanic gardens and conservation agencies across Australia through the Australian Seed Bank Partnership, and internationally including with the Millennium Seed Bank Partnership.
These partnerships ensure that Australia's seed banks are working together to address and respond to pressing issues impacting our native plant biodiversity including loss of habitat, changing climate, diseases such as Myrtle Rust and dieback, and invasive species.