The Wildflower Pavilion is spacious and easily accessible. Surrounded by stunning native gardens, it has enviable views down through the Peppermint Lawn to the Pioneer Women's Memorial Lake and fountains below.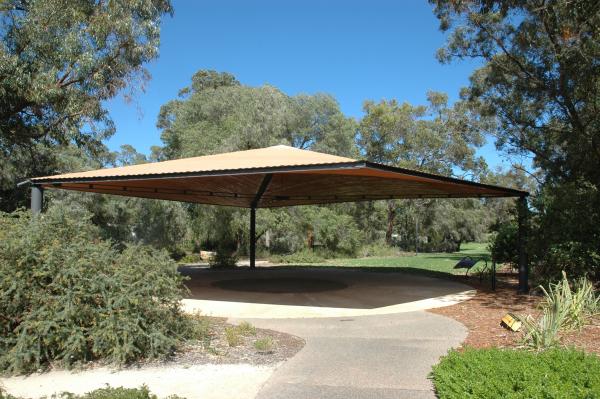 An outstanding option for bigger events, the Wildflower Pavilion is the largest undercover venue in Kings Park and can accommodate up to 120 guests beneath the charming timber panelled roof.
Further information
The nearest carpark and set down zone is accessed by a hard path a mere 40 metres away and has easy access to toilets nearby.
This venue may be restricted during the summer concert and wildflower season.