Marlee Pavilion and Roe Gardens South
Surrounded by an oasis of lush foliage and with sweeping views, the Marlee Pavilion is a stunning venue sought after for its peaceful serenity and natural beauty.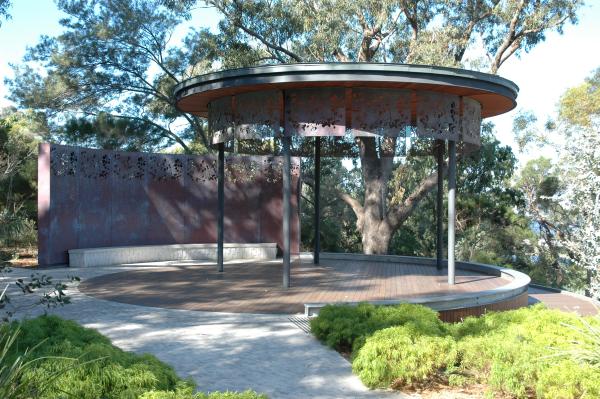 Nestled within the Place of Reflection, in the southern end of the Botanic Garden, the Marlee Pavilion is a spacious and easily accessible venue with hard path access from the Roe Gardens Carpark and set down zone.
This venue includes the open lawn of Roe Gardens South which has views over The Old Swan Brewery and out to the Canning River.
Further information
The Place of Reflection was created to be a tranquil restorative space where people who have suffered loss or trauma can seek peace, healing, hope and renewal.
Due to the unique nature of this venue, special conditions apply including time and alcohol restrictions.
Bench seating is available along the walled side of the pavilion.
This venue may be restricted during the summer concert season.