The largest shelter in Poolgarla Family Area, the Willong Pavilion is one of the most popular venues in the park for a casual event.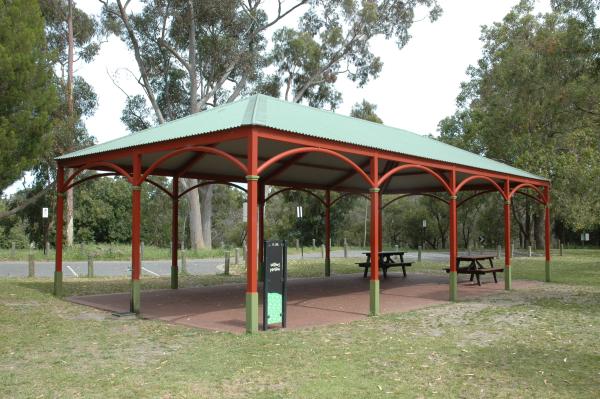 Surrounded by a flat, open grassed area, just 10 metres from the nearest carparking bays, the Willong Pavilion is an excellent option for family, community and corporate groups.
Further information
The playground, Koorak Cafe and toilet facilities are 110 metres away and barbecues are just 20 metres from the pavilion.
Two convenient picnic tables with bench seating are included.
External catering is permitted at this venue.