The highest viewing point in Kings Park! Experience spectacular views throughout the climb to the top. On a clear day you may even be able to see the Indian Ocean.
The DNA Tower derives its name from the deoxyribonucleic acid (DNA) double-helix molecule, which is found in all cells and controls the development of life.
Commissioned in 1966, the 15 metre high staircase has 101 steps and was inspired by the famous double staircase in a Chateau in Blois, France. The paving and wall surrounding the DNA Tower was constructed using stones from 11 towns and 80 shires within Western Australia.
The DNA Tower is located at the Forrest Drive end of Broadwalk Vista. It is an easy 1.5 km walk from May Drive Parkland.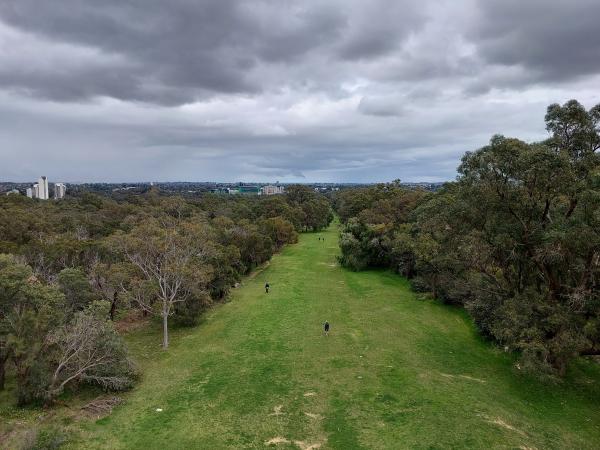 View looking west from the top of the DNA tower.