The Karri Pavilion is a pretty heritage pavilion perched on the edge of the Mount Eliza escarpment with glorious views over the Old Swan Brewery and beyond.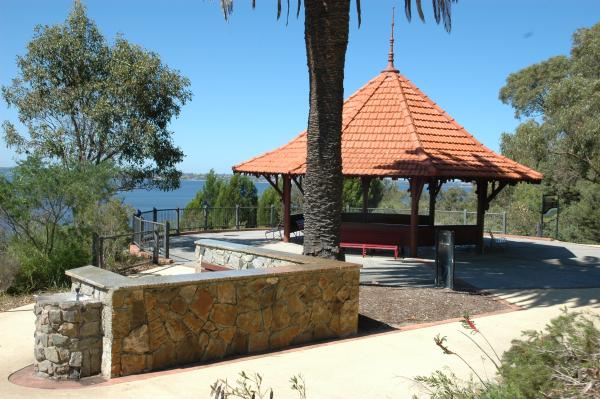 This elegant, turn of the century venue can accommodate up to 40 guests underneath with additional space to the immediate exterior.
Further information
Bench seating in situ.
Whilst there is hard path access, this pavilion is 500m from the nearest parking and set down zone in Forrest Carpark. Please consider this when making a booking as it may be unsuitable for visitors with limited mobility.
This venue may be restricted during the summer concert and wildflower season.