This delightful, gently sloping lawn has views to the Pioneer Women's Memorial ornamental lake and fountains, edged by native garden beds that provide year-round beauty.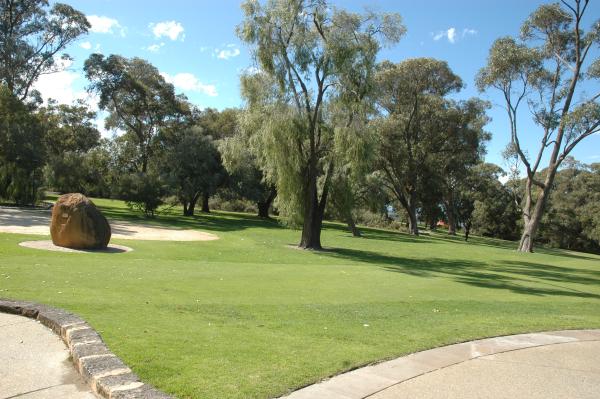 Located in the northern end of the Western Australian Botanic Garden with plenty of tree shade, nearby amenities and parking, this easy access venue attracts visitors for every type of celebration, including engagement parties and baby showers.
Further information
Access is across both hard path and lawn sections from the Forrest Carpark which is equipped with a convenient set down zone.
This venue may be restricted during the summer concert and wildflower season.