The pretty Lakeview Lawn is located by the water's edge of the ornamental lake in May Drive Parkland.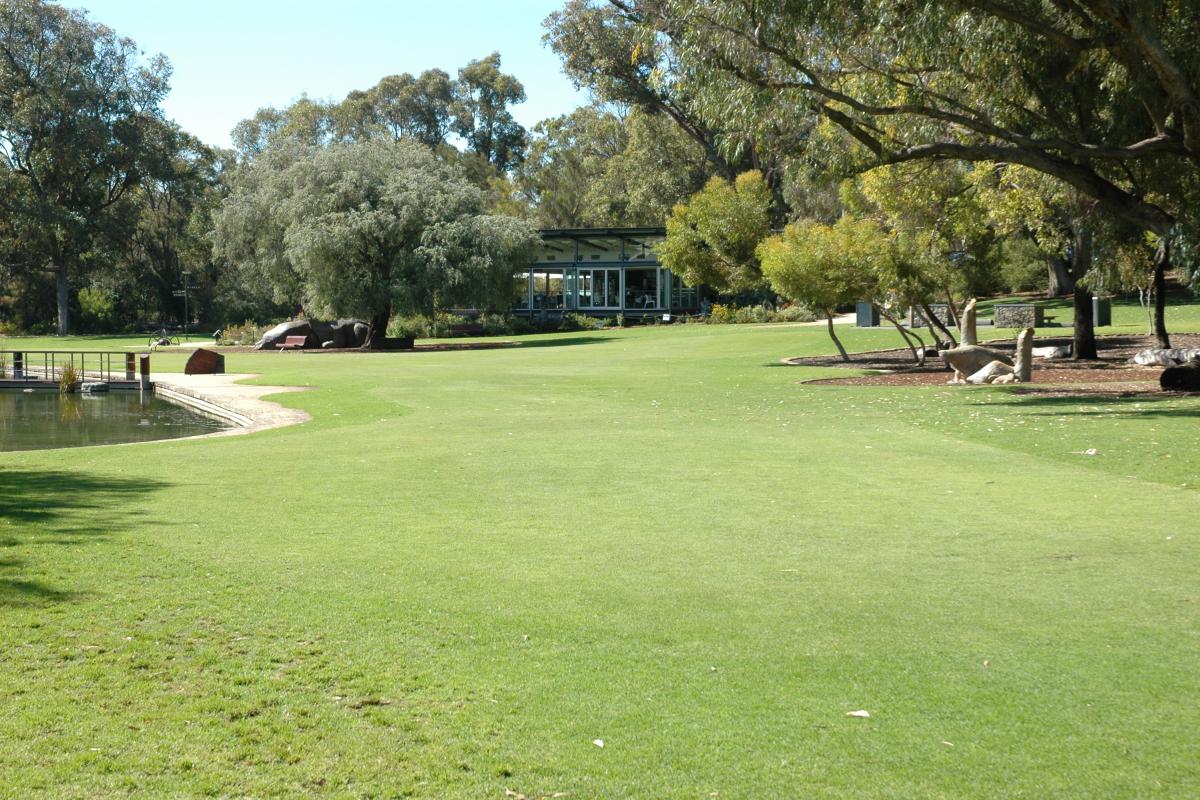 It is a sunny, open, grassed area with one large mature tree providing afternoon shade, it is close to the free barbecues, playgrounds and the Zamia Café.
Further information
Verge parking is largely available with access across the lawn but note there is no hard pathway to the venue.