Nestled amongst the Marri trees adjacent to the Exhibition Ground, this elegant pavilion is a hidden gem.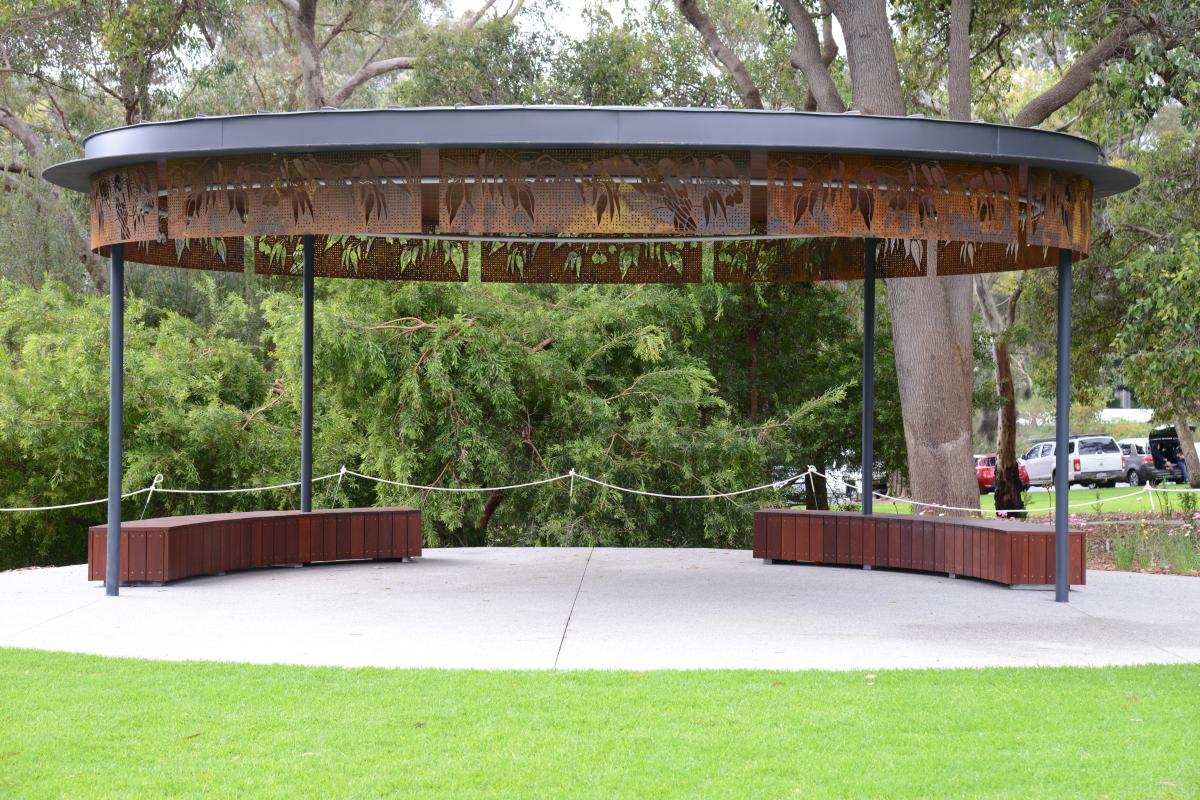 The Ngoolark pavilion offers a spacious under cover area featuring curved bench seating, stylish botanical frieze decoration and infrastructure that facilitates your own special touches. The adjacent Exhibition Ground lawn provides additional space for larger events. This venue is ideal for weddings, social and corporate functions where a quieter spot away from Fraser Avenue is appreciated.
Further information
A hard path from the closest car parking bays makes access for guests and deliveries easy.