With a playground for little ones, space net for older children, cafe, barbecues and toilet facilities just a stone's throw away, the Marri Gazebo has lots to offer.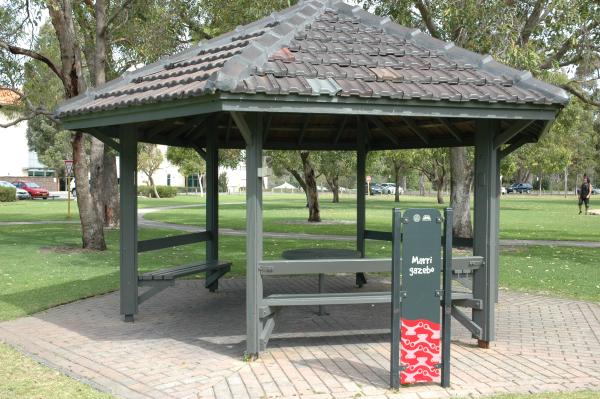 This small gazebo can accommodate up to 20 people underneath, with a grassed exterior space for an additional 30 attendees.
One table and bench seating are located at the pavilion.
Further information
The Marri Gazebo has great access to the carpark with the nearest bays within metres.