Few people - even residents of Western Australia - will ever have the opportunity to see our State's endangered plants growing in the wild.
The Conservation Garden is a vital Living Collection from across Western Australia. The Kings Park Horticulture and Science teams work together to curate plant species that are threatened in their natural habitat.  Some flora species on display have been brought back from the brink of extinction!
The 4600 square metre garden holds approximately 400 species in a gently undulating landscape complete with a billabong and swales - depressions which become moist or even swampy following winter rainfall. On a walk through the garden you will traverse different types of country; granite outcrops, sandplains, and winter wet depressions. Discover the unique flora of the Kimberley and Pilbara, and see some of our State's most at-risk flora in the critically endangered bed.  
Some spectacular favourites are represented such as species of Banksia, Darwinia, Eremophila, Grevillea and Verticordia. 
This collection not only conserves threatened populations but serves as an opportunity for visitors to learn. Interpretive signage explains why certain species in the Conservation Garden are threatened, as well as the successes of the Botanic Gardens and Parks Authority in pulling some plants back from the brink of extinction. The innovative techniques range from DNA analysis to tissue culture. 
The Kings Park team acknowledges the vital contribution made by the Department of Biodiversity, Conservation and Attractions, which collects the seeds of rare and endangered species in the wild and arranges translocation of plants when necessary. 
The Conservation Garden is a visual consolidation of the essential and substantial work the Botanic Gardens and Parks Authority undertakes to preserve Western Australia's precious biodiversity.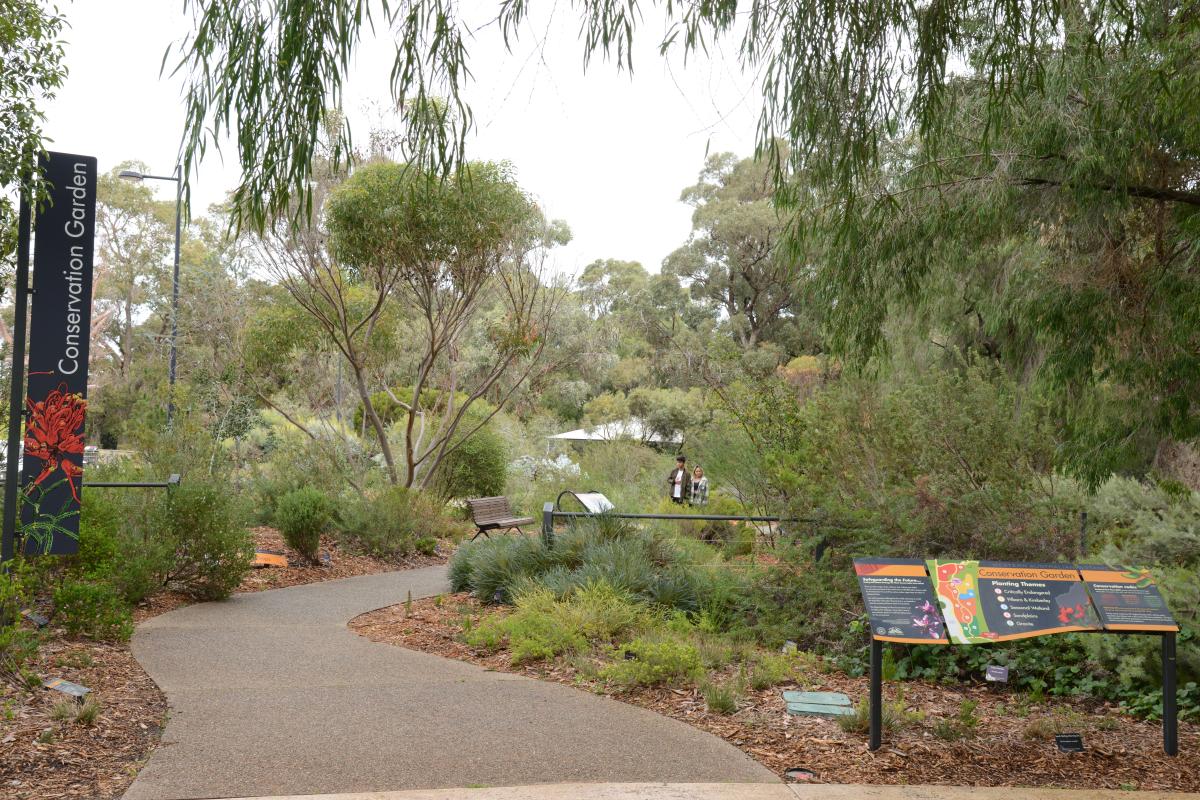 The Conservation Garden is the place to see rare species that are difficult to spot in the wild.