Grevillea and Hakea Garden
This collection displays plant species from the genera Grevillea and Hakea that originate from across Western Australia.
With bold and beautiful flowers, ornamental woody fruits and a surprising array of growth habits and foliage, this diverse garden has something to see all year-round.
What is equally satisfying is that here you can glean ideas to take home and create a backyard full of bird life, because these members of the Proteaceae family are great in cultivation; easy to grow, drought tolerant, flowering for extended periods, respond well to pruning and demonstrating habits ranging from groundcovers to mixed sized shrubs and trees.
Grevilleas and hakeas are tough plants that can take the hot sun, and this bed is located in an open and sunny position in the southern end of the botanic garden, where the views of the river are picturesque.
The super-abundance of nectar from the brilliant blossoms in this garden make it abuzz with wildlife. Watch out for honey eaters, the native blue banded bee which loves Grevillea georgeana flowers, and the many smaller insectivorous birds. Reptiles also love the sunny position – look out for the cheeky western bearded dragon (totally harmless and loves to hide amongst the shrubs).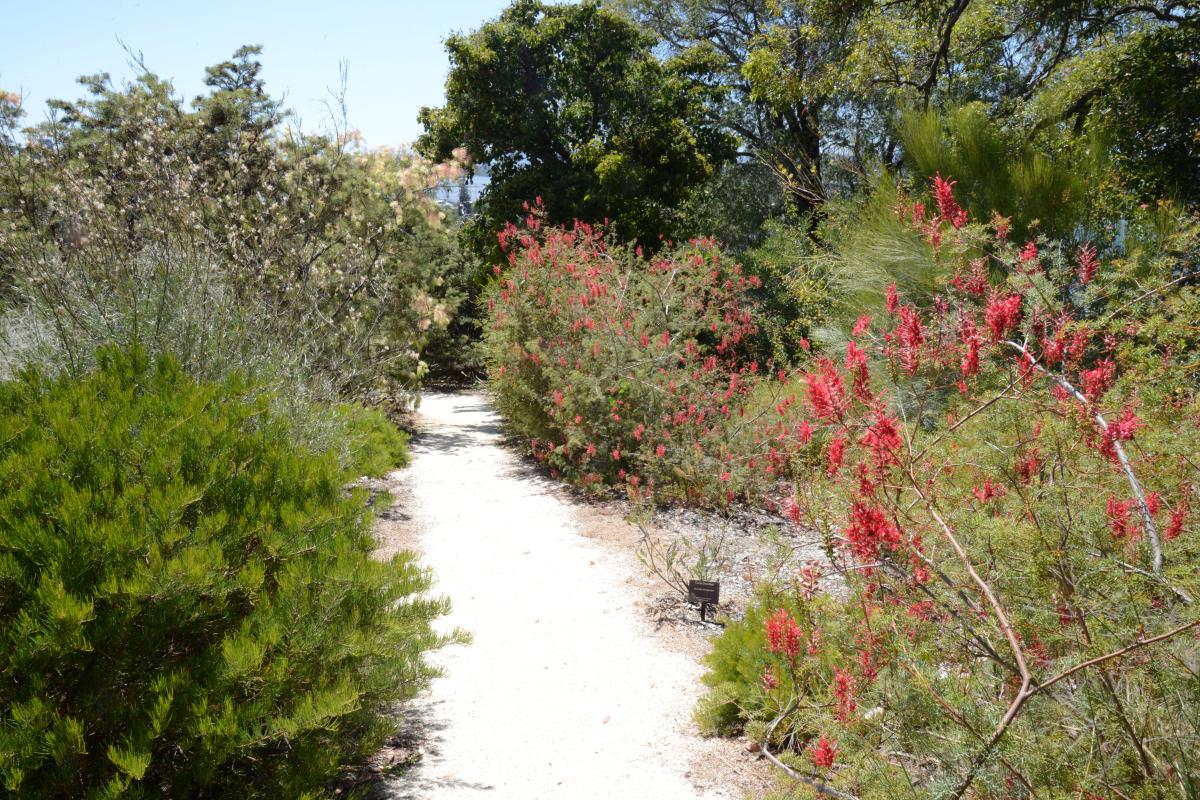 Take a wander through the garden and look out for insects, birds and other wildlife.