Magnificent relics from the super-continent of Gondwana! Banksias are uniquely Australian. Of the 76 species recorded nationally, 62 are endemic to Western Australia, making this genus a justifiable source of local pride.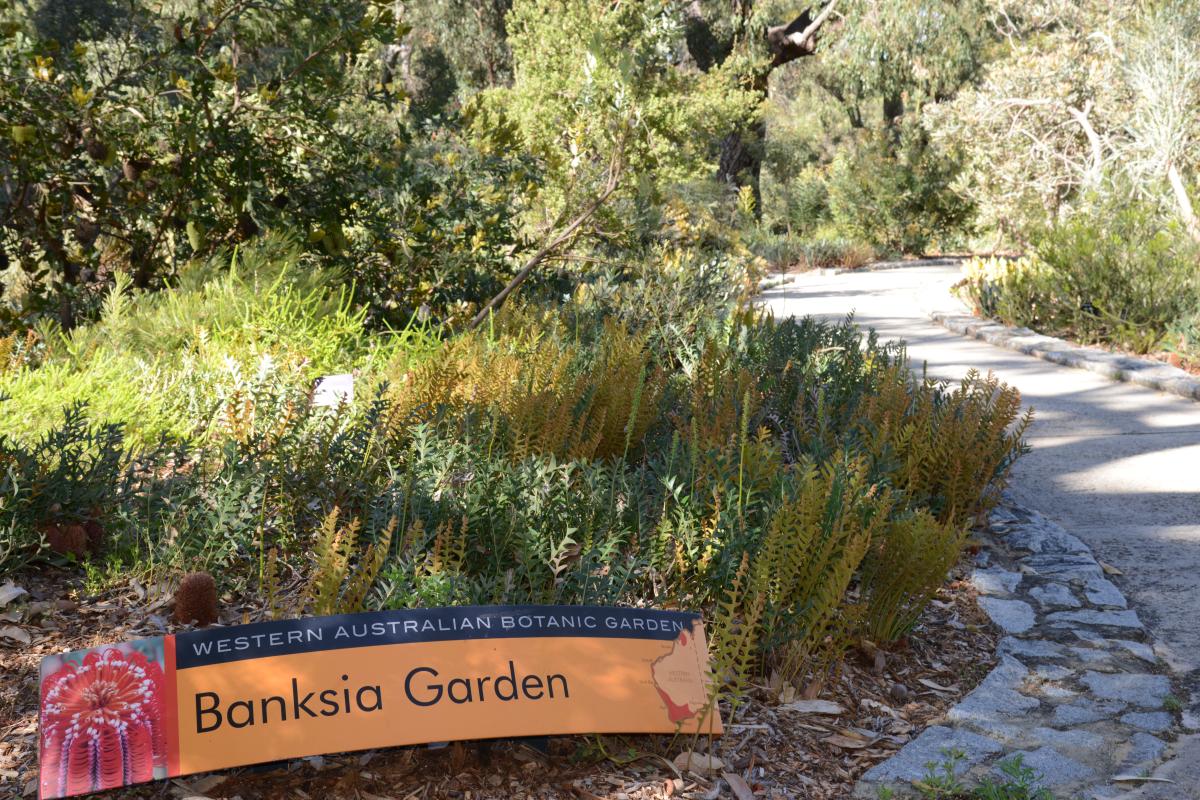 The Banksia Garden is in a central location within the Western Australian Botanic Garden.
Beyond the plants
Take time to admire the beautiful mosaic marble pavements created by artist Philippa O'Brien to celebrate these sculptural plants. One depicts the five species which grow in the Kings Park bushland - acorn banksia (Banksia prionotes), bull banksia (Banksia grandis), holly-leaved banksia (Banksia ilicifolia), narrow-leaved banksia (Banksia attenuata) and firewood or Menzies' banksia (Banksia menziesii) whose flower is the central motif in the Botanic Gardens and Parks Authority logo.
The local species pavement also features some of the native pollinators - pygmy possum, wattle bird and western spinebill.  
Did you know that two thirds of Kings Park is banksia woodland? In fact, the banksia woodland once covered the whole Swan Coastal Plain from Jurien Bay in the north to Dunsborough in the south.